Toothless is a 5 month old pit bull referred to us from Veterinary Surgical Specialist after he was attacked by another dog at the age of 2 months. The dog bite caused a significant bone fracture involving the zygomatic arch and the maxilla (upper part of jaw). Toothless was unable to open his mouth because the bone from the fracture fused the jaw closed.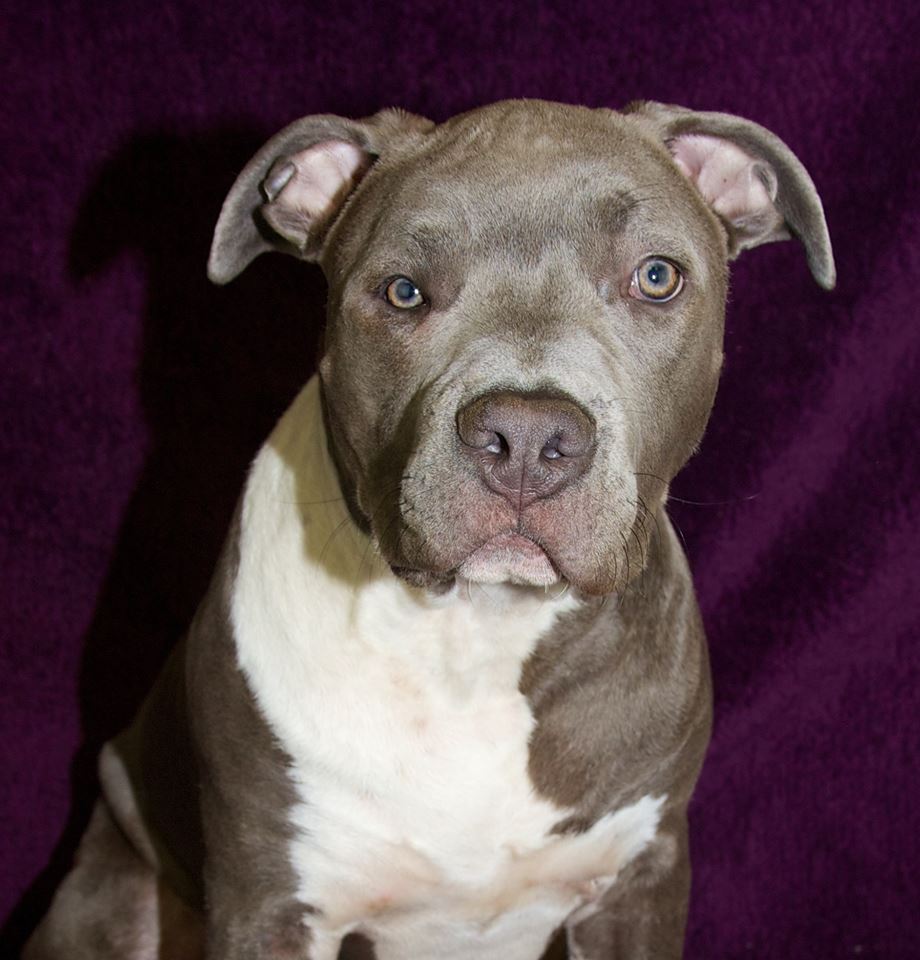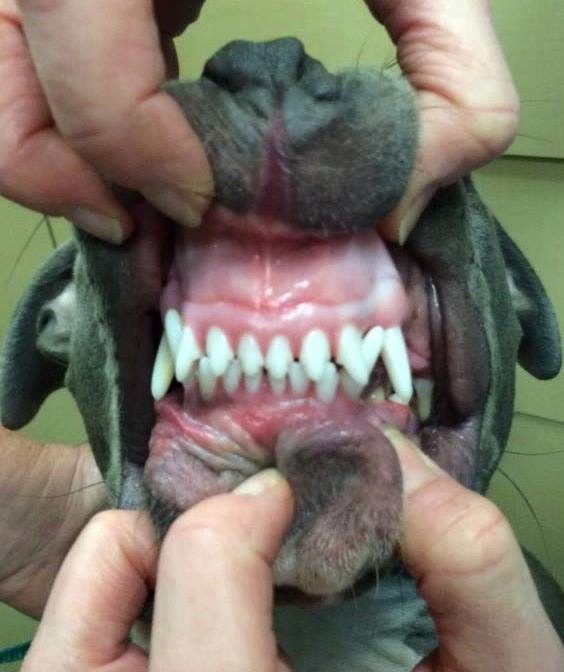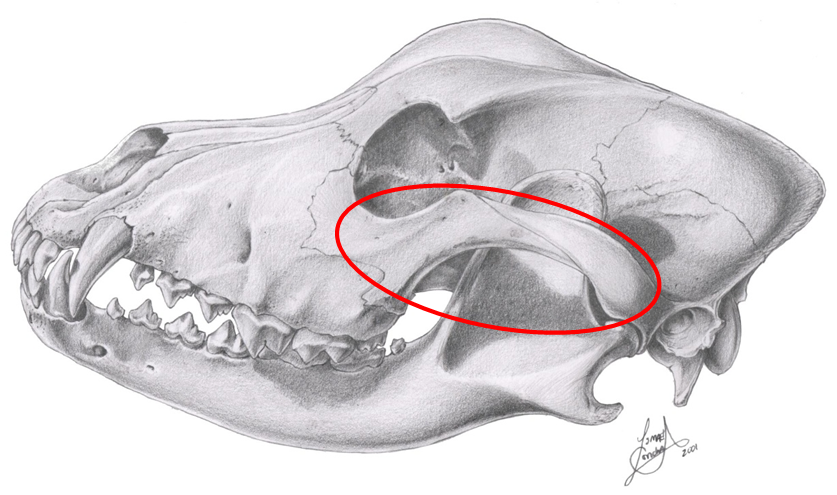 CT axial images were obtained from the tip of the nose through the occipital region using a helical protocol with the patient in sternal recumbency (on his stomach) before and after the administration of IV contrast. Sagittal and coronal reformatted series were generated from the post contrast axial images. Large, irregular callus connecting the ventral surface of the zygomatic process of the right temporal bone with the lateral surface of the caudal right mandible. This finding is likely responsible for the inability to open this dog's mouth more than 1 cm.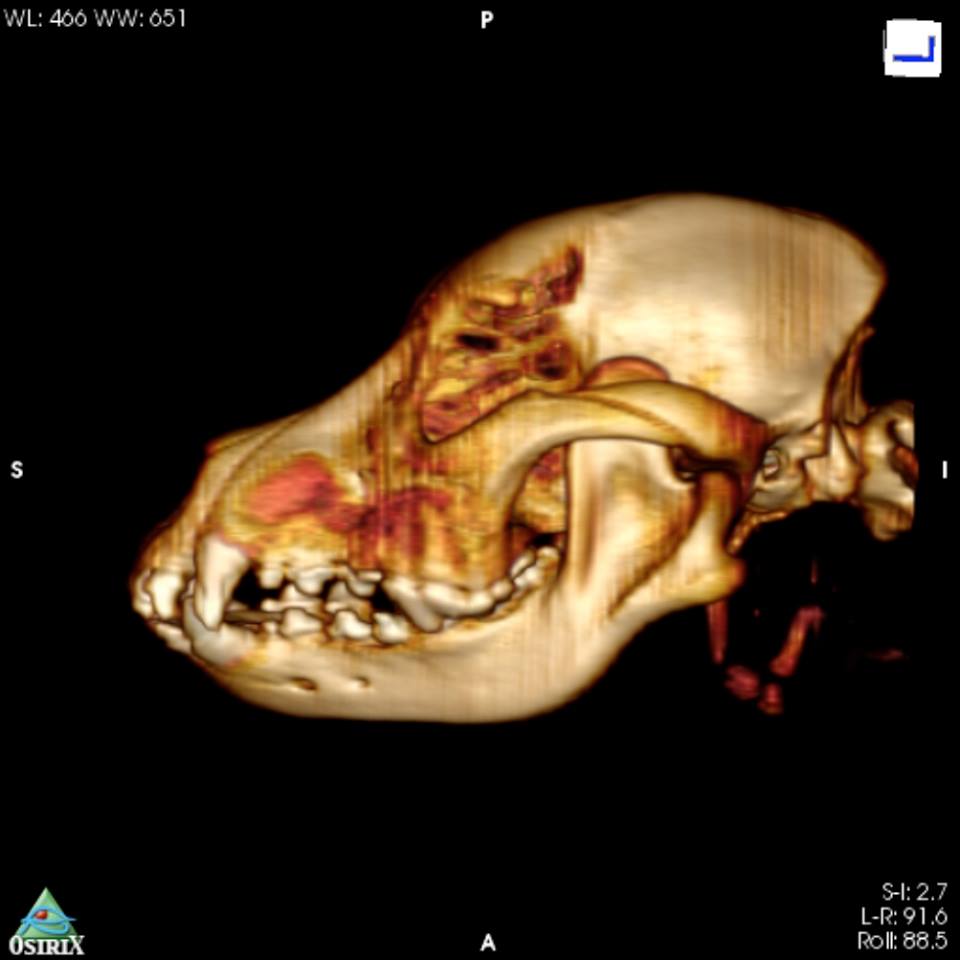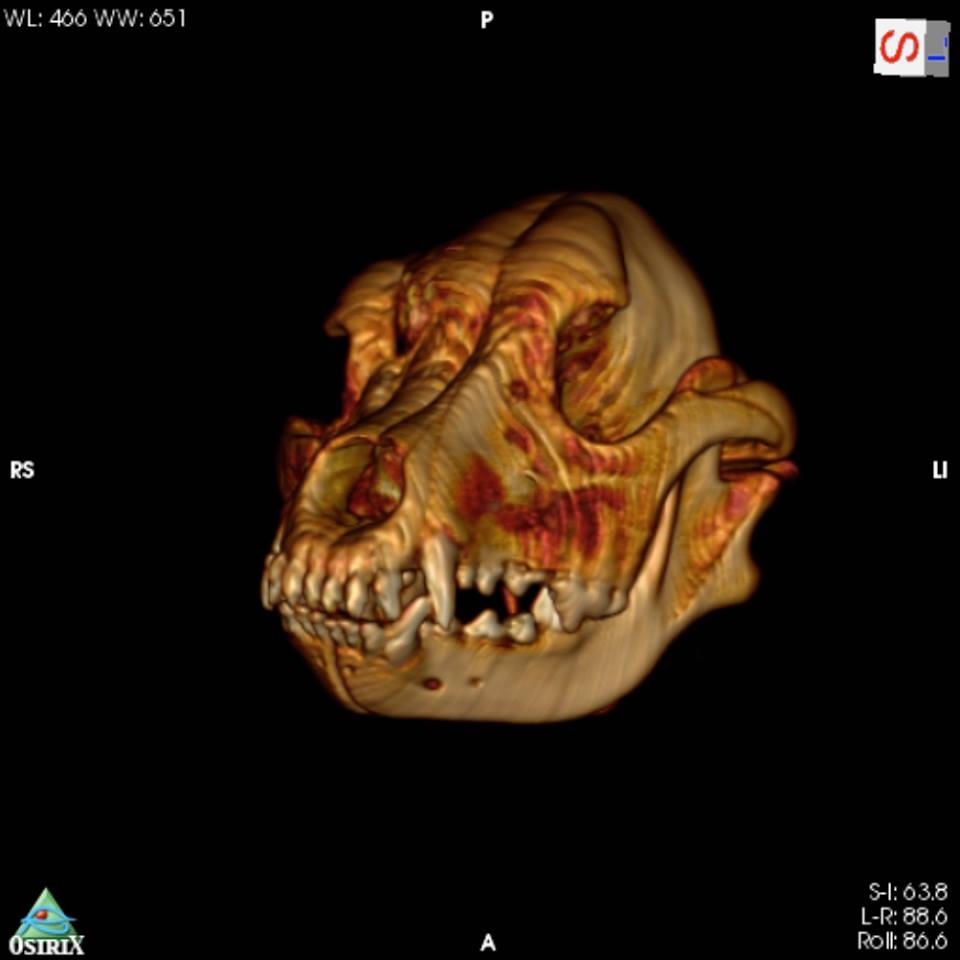 Toothless was then referred back to Dr. Tony Cambridge of Veterinary Surgical Specialists who preformed surgery on Toothless removing the abnormal bone and a portion of the TMJ joint. Toothless came in for a follow up visit just a few days after surgery and he is able to open his mouth completely. His owner reports that Toothless is so excited to have the ability to use his mouth and he is picking up rocks, balls, and even chewing on hard treats.